WinCustomize Monthly Wrap-up - September Edition
Article posted on
10/5/2020
We have finally hit Fall and now we start our way through the holiday season! First up, we have Halloween coming up and we've been busy getting some Halloween wallpapers and other spooky themes up. We're also featuring a ton of Halloween skins this month so be sure to check the daily feature.
Here's a wrap-up of some new, articles, forum posts, and skins you might have missed!

Stardock News:
Curtains v1.1 is Now Available
"The newest version of Curtains adds a major new feature for Explorer background transparency and blur effects. While the new option only comes standard with certain styles in the app, users can edit other styles and apply the blur and transparency effects themselves for further customization.

A new option to extend the title bar ribbon in Explorer windows also adds an extra layer of customization for those who enjoy editing every detail of their Windows experience. v1.1 also introduces several quality of life improvements and increased style application speed."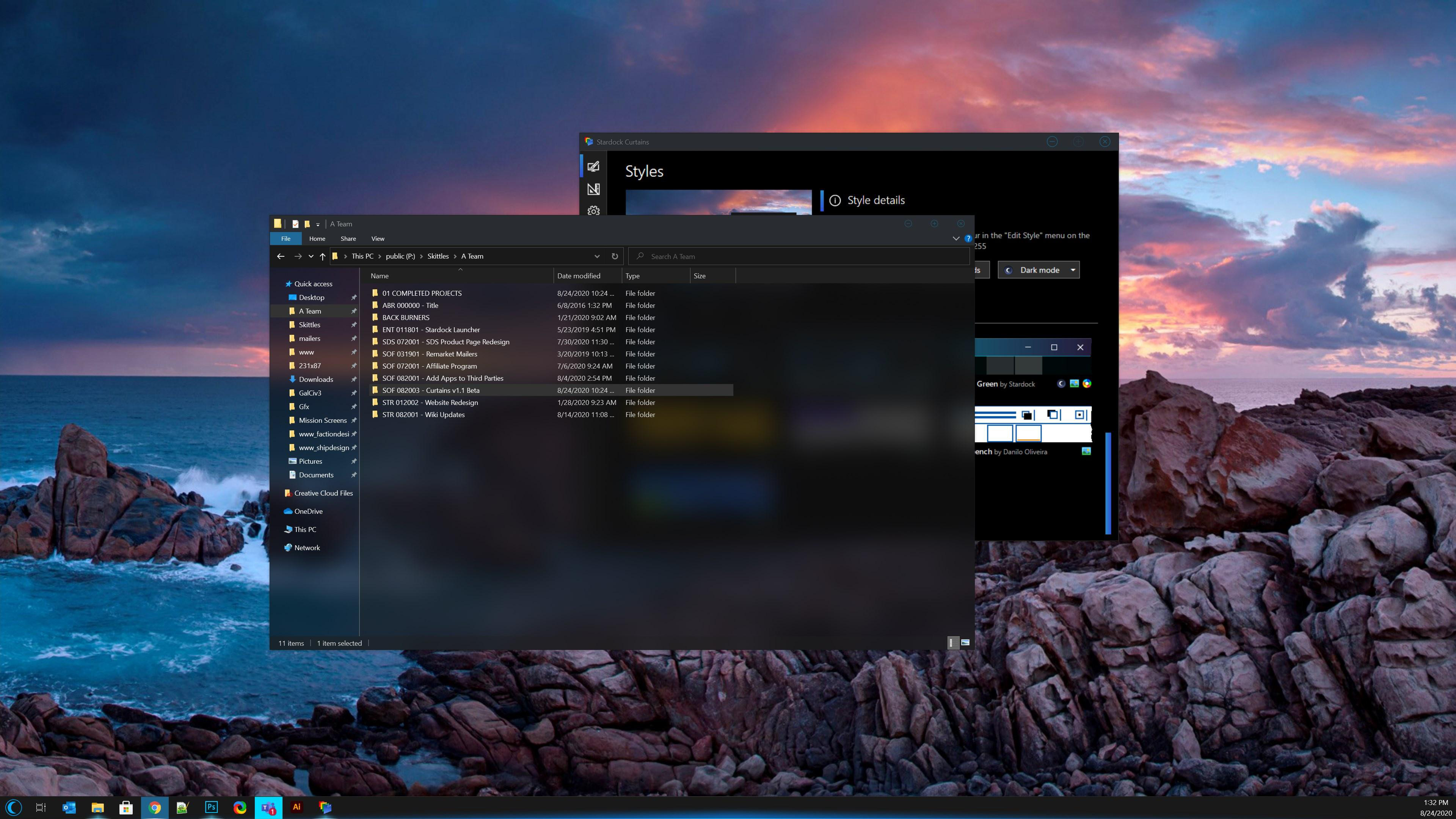 Community Posts You Might Have Missed:
WC Community Question: Do You Use Desktop Wallpapers on Your Mobile Devices?
New CursorFX Themes from BONEHEADdb!
The Mandalorian Season 2 Official Trailer!
WC Community Question: WindowBlinds Skins - Minimal or Wild?
Getting an Early Start on a Halloween Desktop!
Netflix Offers Certain Shows and Movies for Free to Non-Subscribers


New Skins, Themes, and Wallpapers:
Spooky Halloween Forest with Bats (DeskScapes)