A Look at Acoustic Bridge
Article posted on
7/22/2021
In a world of media streaming, does Acoustic Bridge have a place anymore?
I decided to play around with the program a bit and see some of the advantages it offered over streaming music directly to a device via an app like Spotify or YouTube. I admit, in general I tend to stream things from my phone and hook it up to external speakers either via bluetooth or an AV cable, so I wasn't sure if I would be interested in anything Acoustic Bridge could do for me.
Although I grab most of my music off of Spotify these days, I admit that it's largely because of convenience. Before music streaming became big, I had a fairly robust iTunes account. I still do - it's not like the music has gone anywhere - but in most cases I can find stuff on a streaming platform if I want to play it.
The ability to choose specific songs or avoid ads on many of these streaming platforms, however, comes with a monthly cost. Why would I pay that when I already have a huge music library of songs I know I like that I can listen to? This is where Acoustic Bridge comes in for me.
Using Acoustic Bridge, I was able to connect my main PC in my office to my laptop, which I can take with me anywhere in the house. I took it downstairs to my gaming room and hooked it up to a set of speakers, then streamed my iTunes music from my main computer onto the laptop. It was great!
No cumbersome downloads onto the laptop (I have a LOT of GBs worth of music), and a quick, simple, seamless way to connect. All I needed to do was download Acoustic Bridge onto both computers, set one to "send audio" and the other to "receive audio," enter the computer key, and then boom - I was in business.
It was nice not to have to skip through ads or click "yes" on the "Video Paused. Resume?" screen. I also found that I had a more consistent connection between my PCs instead of having to wait for loading when the music was streaming from an online source like Spotify.
The audio sharing goes beyond music, too - I can transfer the output from any application, from Discord to email, ensuring that I don't miss any notifications while I'm downstairs jamming out to the greatest hits of the 90's.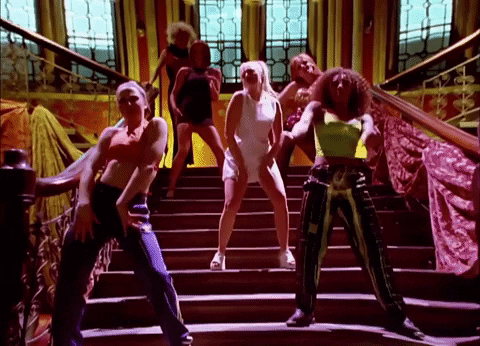 Don't judge me.
One thing to note about using Acoustic Bridge is that you might need to dive into your Firewall settings a bit in order to make sure that the PCs can connect. I had to do a bit of finagling and seek a little help from one of my pals in IT, but I figured it out without too much trouble.
Have you used Acoustic Bridge before? I'd love to hear how you utilize it - share with me!