Halloween at Stardock!
Article posted on
11/3/2022
Here at Stardock, we take Halloween pretty seriously.
It's one of my favorite times of the year - I love seeing my coworkers' creativity on full display! Our costume contest and Halloween luncheon are long standing traditions that I am always happy to enthusiastically participate in.
This year was particularly silly for me because I overheard a few coworkers deciding to go as a herd of velociraptors. I decided that Robert Muldoon - famously known for his "Clever girl" line in Jurassic Park - was obviously the perfect compliment.
Unbeknownst to me, my friend Raeann had also overheard this conversation and was plotting to go as Ellie Sattler. We teamed up, hit some thrift stores together, and frankly…I think the result is rather fantastic.
While we didn't win any prizes, I felt pretty accomplished and was happy to have had a laugh over our shenanigans! My coworkers who did take home the prizes, however, were most certainly well deserving: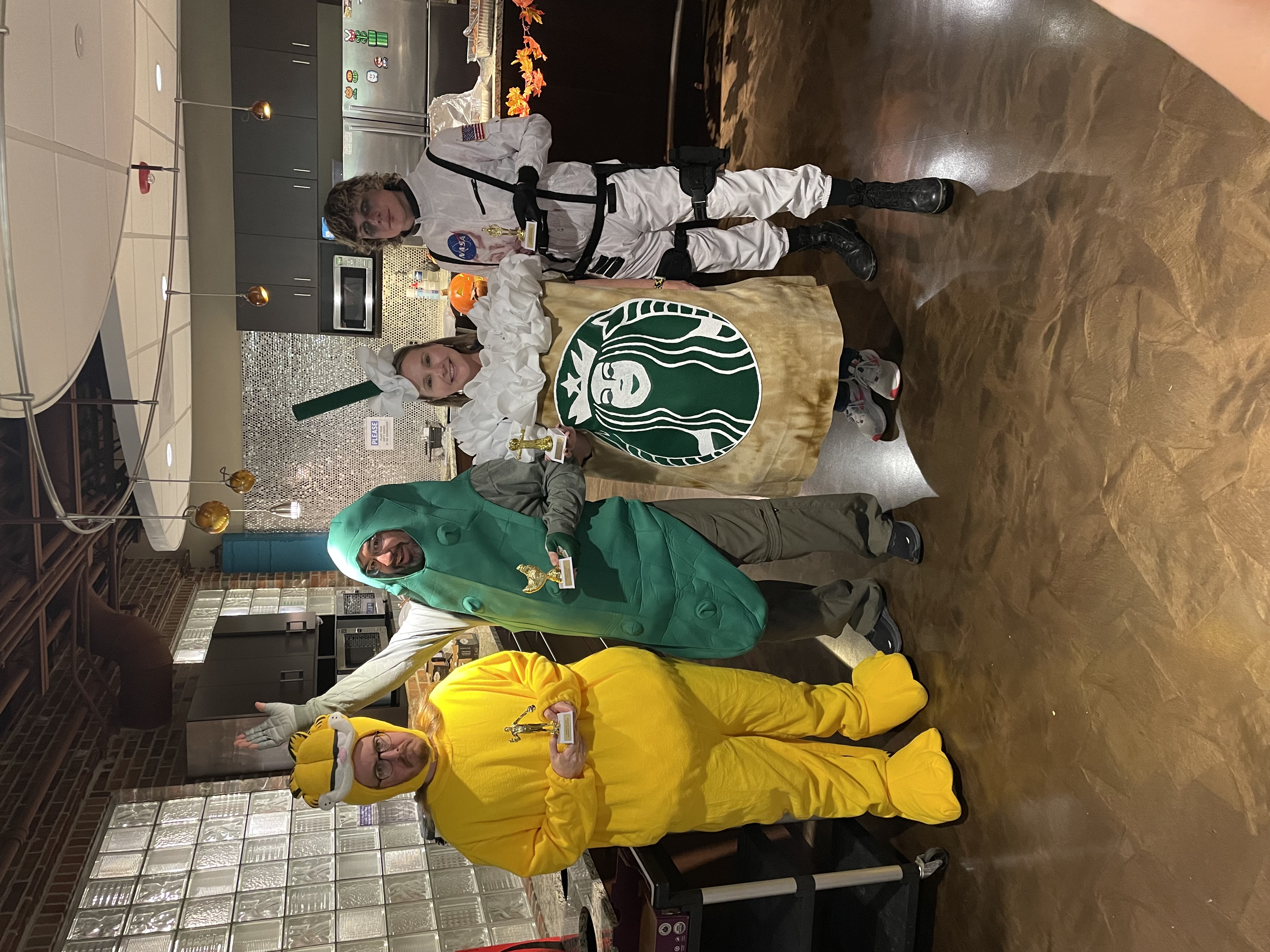 Paul won "Funniest Costume" with his rendition of Garfield! Nathan took home the "Most WTF?" costume award for his pickle man. Will walked away with "Scariest" for his dead astronaut, and Shannon now proudly gets to show off the "Most Original" award for her adorable Frappuccino costume!
We ran the gamut on costumes this year! Even some of our remote employees participated and submitted their costumes for online voting. Family Game Night is honestly one of my absolute favorites - is my D&D bias showing?
Stardock's owners got into the spirit with a great couples costume of their own, too. May the Force be with you!
From witch kitties to ape men, we all hope you had a Happy Halloween this year. We sure did!
Do you have any pictures of you and your family's costumes to share with us? Put them in the comments!