ANNOUNCING: Curtains v1.1 - try the beta today!
Article posted on
8/26/2020
Stardock announces v1.1 for Curtains, the popular Windows customization app
The v1.1 beta for all Curtains and Object Desktop users is available now
Stardock released a v1.1 beta for Curtains today, its popular customization tool that allows users to apply new styles along the lines of Dark and Light Modes to Windows® 10.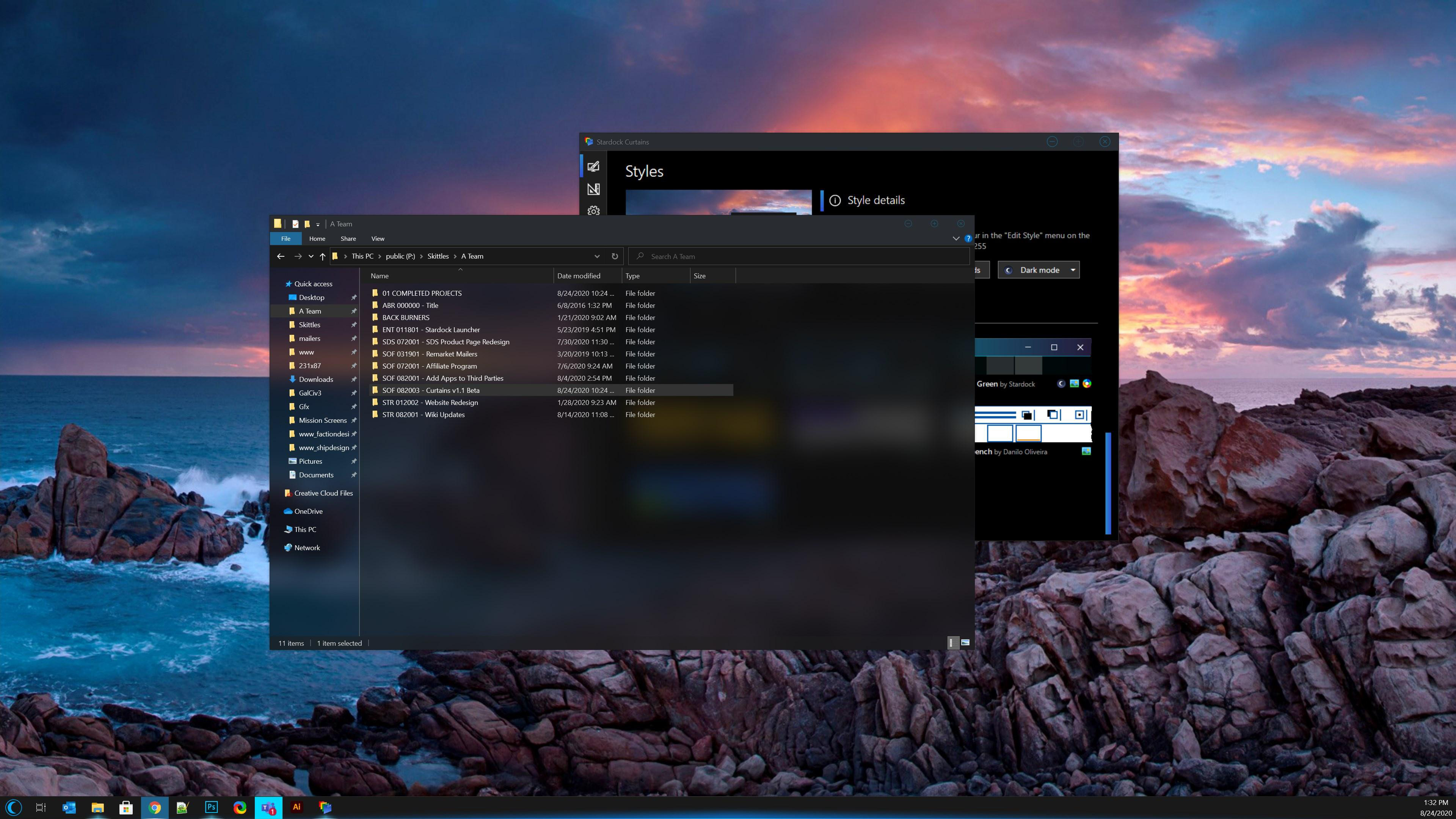 Taking advantage of the groundwork built to support light and dark mode, Curtains includes several new styles including Crystal, Sky, and Midnight mode that enhance the look and feel of the Windows UI along with apps that already support light and dark mode.
Curtains v1.1 Beta Features:
New options for explorer background transparency and blur effects (see screenshot above!)
New option to extend title bar into top of ribbon in explorer windows
Increased style application speed
Quality of life adjustments
To see a complete beta change log and to participate in our feedback thread, go here. The full release of v1.1 is coming soon. Enjoy the beta!
Don't have Curtains yet? Get it now through Stardock or Steam.
Curtains owners can get directions on how to access the beta below.
How to Get the Beta:
Object Desktop members can get the beta from within Object Desktop Manager with 'show beta downloads' enabled:
Individual purchases (as well as Object Desktop Members) can also be obtained from your an account page: https://store.stardock.com/myaccount/products
For guest check-out purchase (no account), from this link: http://www.stardock.com/support/productkeyretrieval